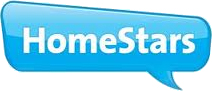 Post a review about us on
homestars.ca
!
SPECIALIZING IN:
Installation

Replacement

Retrofitting

Vinyl Windows

Storm Doors

Sliding Vinyl Patio
Doors

Thermo Windows and Doors

Energy
Efficient/Saver windows and doors
CALL NOW and get
20% OFF!

(416)843-4515
Albvision windows and doors, long term supply and installation company. For over 20 years we've been installing and upgrading homes all over the GTA and beyond.

Albvision Windows and Doors qualify for the important ENERGY STAR rating by the federal government. We are pleased to be able to offer our customers the most energy efficient products on the market.

Albvision is a fully insured operating company.

Energy-efficient products will:
Reduce your home energy costs by 10 to 25 percent
Reduce or eliminate cold drafts
Collect less condensation
Reduce noise from outside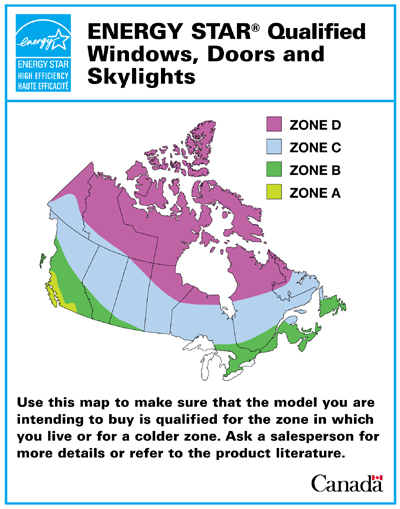 ENERGY STAR Performance Levels


ENERGY STAR qualified windows, doors and skylights are tested and certified by an independent, accredited agency. Products qualify for ENERGY STAR based on either their U-value or their Energy Rating. As well, windows and patio doors must achieve at least an A2 rating for airtightness. The tables below show the required ratings for windows, doors and skylights to be ENERGY STAR qualified for each climate zone in Canada.

ENERGY STAR Requirements for Windows and Doors Effective October 1, 2010
(Products may comply based on either their U-value and R-value or their Energy Rating)


Windows
Zone
Heating
Degree-Day
Range
Compliance Paths
Energy Rating (ER)
or
U-Factor
Minimum ER (unitless)
Maximum U-Factor 2.00
W/m²•K
(0.35 Btu/h•ft.²•°F)
 
Maximum
U-Factor
W/m²•K
(Btu/h•ft.²•°F)
Minimum
ER
(unitless)
A
<= 3500
21
or
1.80 (0.32)
13
B
> 3500 to <= 5500
25
or
1.60 (0.28)
17
C
> 5500 to <= 8000
29
or
1.40 (0.25)
21
D
> 8000
34
or
1.20 (0.21)
25
Doors
Zone
Heating
Degree-Day
Range
Compliance Paths
Energy Rating (ER)
or
U-Factor
Minimum ER (unitless)
Maximum U-Factor 2.00
W/m²•K
(0.35 Btu/h•ft.²•°F)
 
Maximum
U-Factor
W/m²•K
(Btu/h•ft.²•°F)
Minimum
ER
(unitless)
A
<= 3500
21
or
1.80 (0.32)
N/A
B
> 3500 to <= 5500
25
or
1.60 (0.28)
N/A
C
> 5500 to <= 8000
29
or
1.40 (0.25)
N/A
D
> 8000
34
or
1.20 (0.21)
N/A
ENERGY STAR Requirements for Skylights Effective October 1, 2010


Skylights* (Effective October 1, 2010)
Zone
Heating Degree-Day Range
Maximum U-Factor
W/m²•K (Btu/h•ft.²•°F)
A
<= 3500
2.80 (0.50)
B
> 3500 to <= 5500
2.60 (0.46)
C
> 5500 to <= 8000
2.40 (0.42)
D
> 8000
2.20 (0.39)
*includes Tubular Skylights